Your premium experience at Dental Experts Clinic
Behind your new smile, there's an entire team that cares about your full clinic experience, from your first visit to the completion of your treatment.
When we talk about your smile, we're not just referring to the expert medical team and the exceptionally performed medical procedures, but we're talking about your entire journey in our clinic.
Our mission is to provide you with safety, confidence, and comfort. We put in all the effort to make you feel "at home", to know that you're in good hands, and that your concerns will find their solution. That's why we equally focus on your physical and emotional well-being.
Free premium transport from the airport.
Before your arrival, we want to make sure that your trip to our clinic is safe and without any concern. By our partnership with AWR Lease Services, we offer you a safe and comfortable transfer from the airport to your destination which may be our clinic or the hotel where you will be accommodated during the treatment.
Preferential accommodation tariffs
So that you have an ultimate experience, we developed close partnerships with Nora and Vila La Rezidentza, two special accommodation units situated very close to our clinic. With care and attention to details, we negotiated the best prices to offer you a comfortable stay, so that your main focus remains the objective of a wonderful smile, while being relaxed and having no worries concerning your accommodation. Every moment you spend in these locations that have been chosen with great care will become a beautiful memory with joy and tranquility in your way to your well desired smile.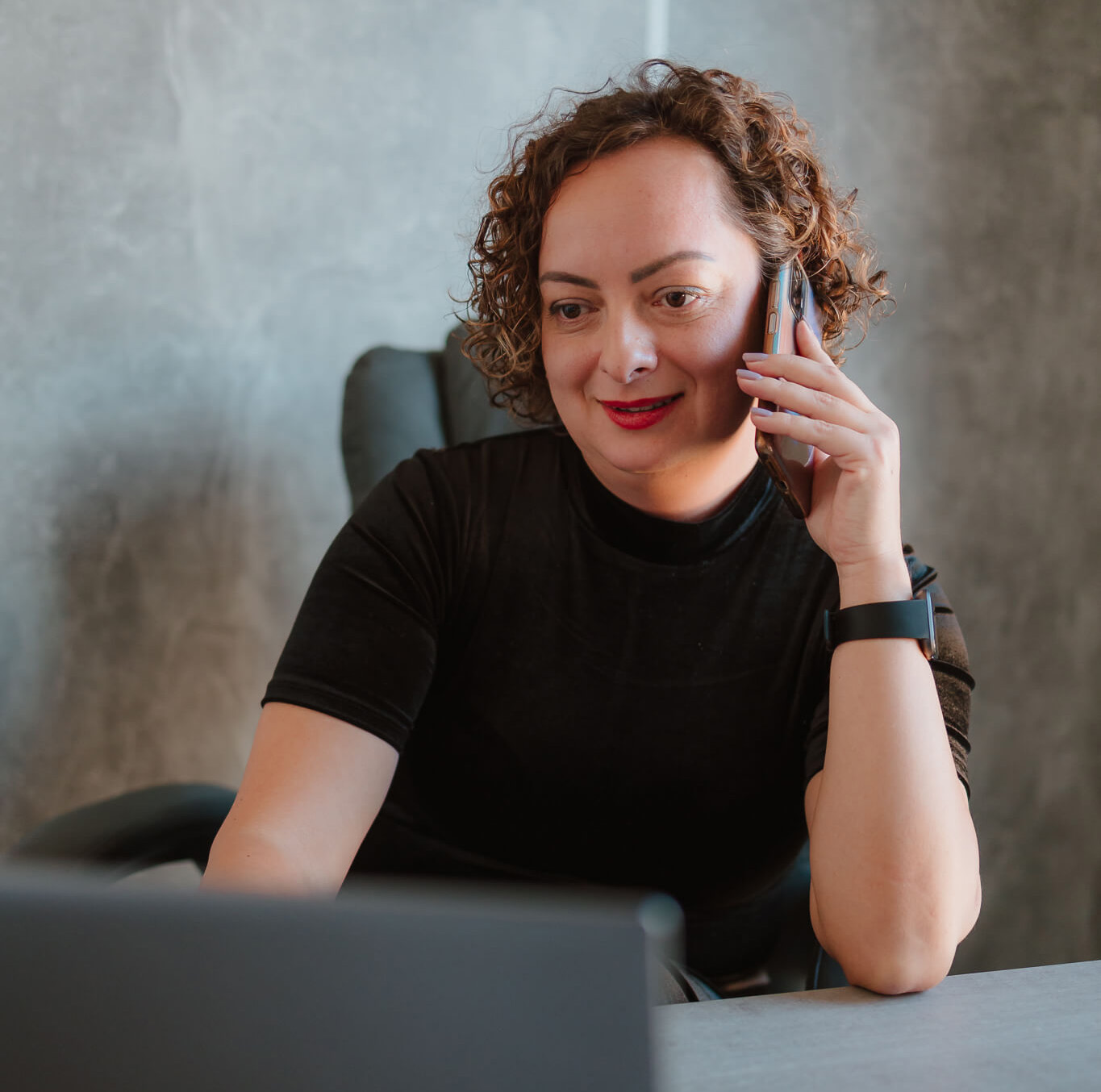 We are at your side throughout the entire treatment process. We answer your messages and calls at any time, providing you with constant support and assistance. For any clarification or concern, we are at your disposal through a dedicated phone number, ensuring that you receive the necessary treatment without crossing certain personal boundaries that we make sure we understand from our first meeting.
Honesty, transparency, fairness
Your first visit is extremely important to us. We allocate all the necessary time and energy to listen to and understand your needs, so we can provide you with the appropriate solutions. We inform and explain you what can be done and what cannot be done, to ensure you receive proper and predictable dental treatment based on our experience and well-defined protocols that have been in place for decades.
Accurate and honest treatment plan
From your first visit, it is highly important for us to give you complete information about the dental treatments cost. These costs will not change during the treatment process regardless of whether additional treatments or materials are needed during the treatment, even if the treatment lasts for 1 month, 1 year, or 2 years.
Before starting the treatment, we will sign a contract that informs you about all the procedures that will be performed, the medical team involved in your case, all follow-up checks, and all stages of the treatment.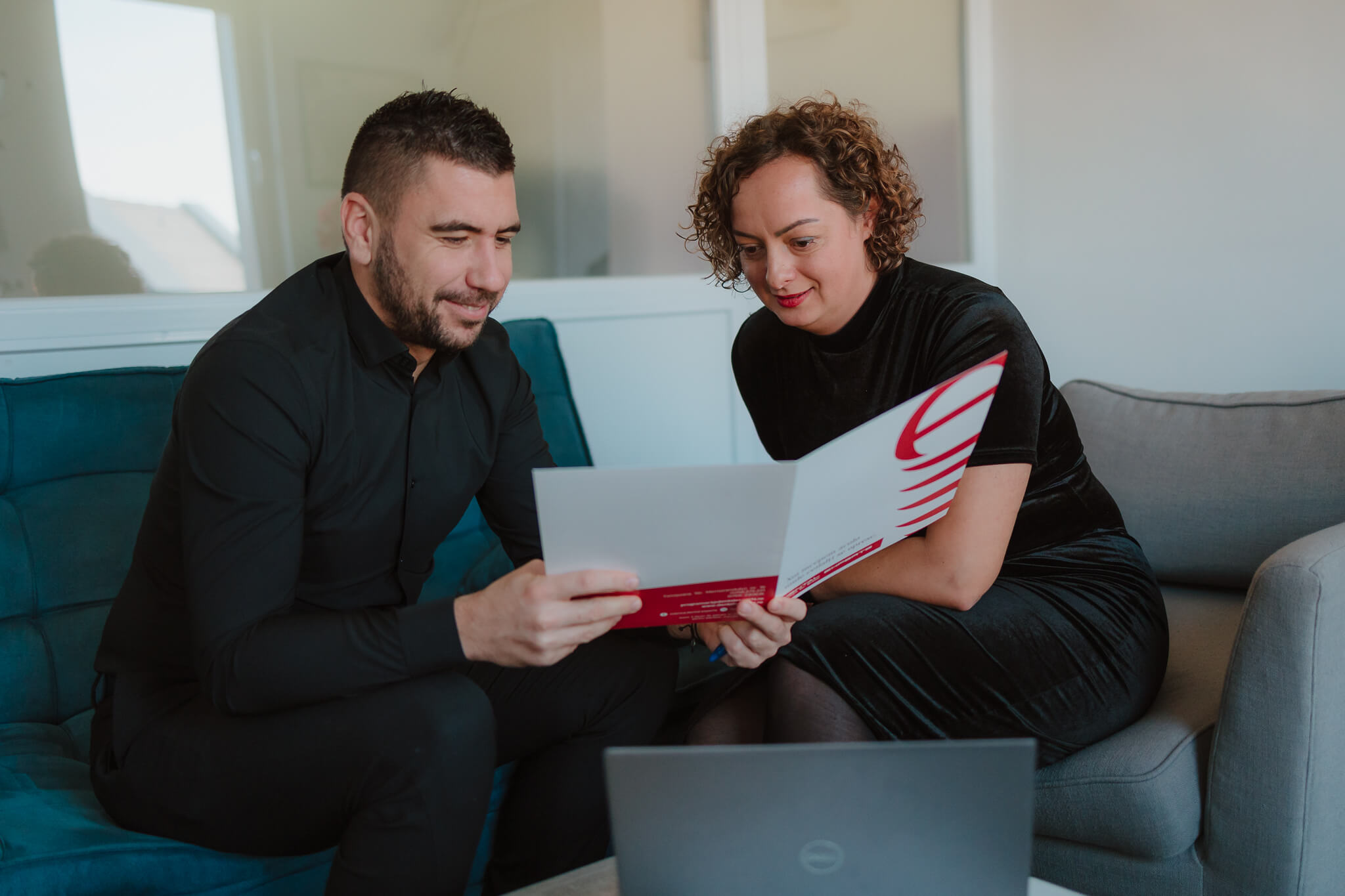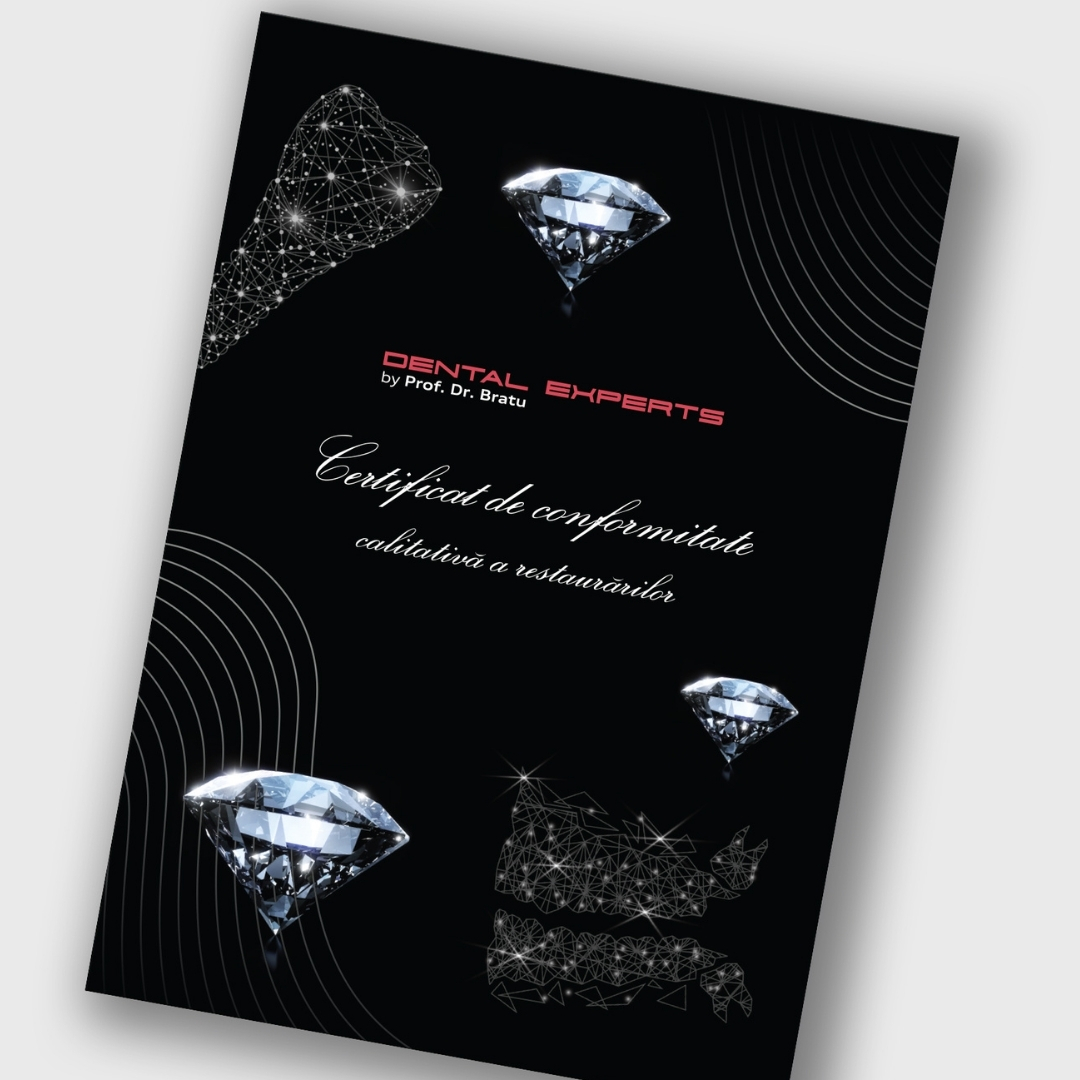 Compliance certificate – Warranty
At the end of the treatment, you will receive a certificate of compliance that attests to the accuracy of the materials used in the received treatments, as we only work with certified premium quality materials.
Empathy and pain minimisation
Experience has proven that the greatest trauma for most patients comes from the fear of pain. Fortunately, dental technology has advanced significantly, and we always keep up with the latest innovations out of respect for our patients.
Painless computerized anesthesia
The fear of painful anesthesia is overcome in our clinic thanks to computerized anesthesia. The technique of painless anesthesia is well embraced by our doctors so that you don't feel pain and the anesthesia effect lasts long enough for proper dental procedures. The anesthetic gel with various flavors applied before the anesthesia and the new computerized anesthesia device will make you not feel any pain, even the injection.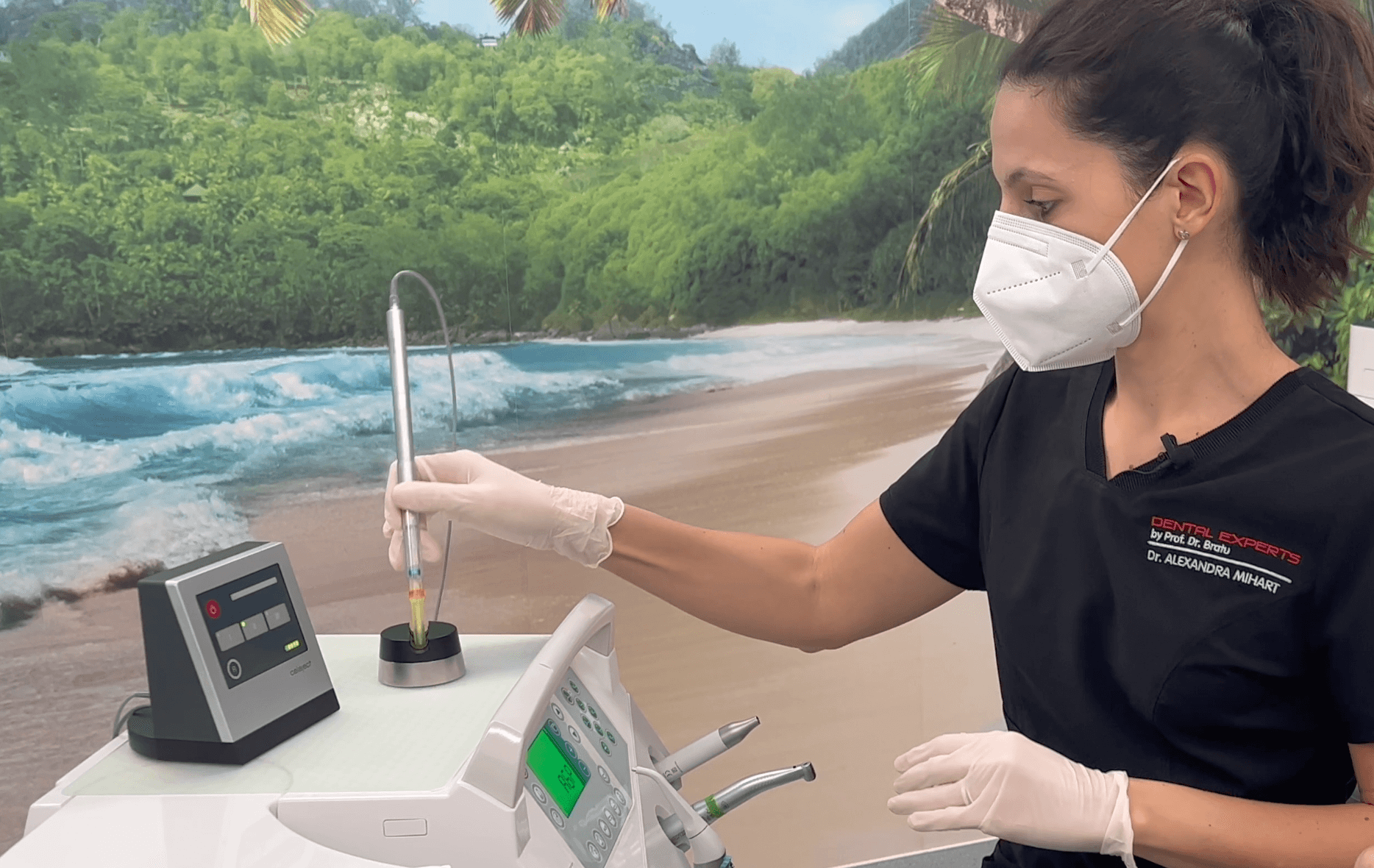 Patient care at the highest level
The day after each intervention, you will be contacted by our Key Patient Manager to learn everything about your condition, address any concerns you might have, and if there is any concern, they will directly contact your doctor to ensure that everything is alright following the treatment you had the day before.
After the treatment is completed, we make sure together to ensure the long-term resilience of your smile. We are aware of the complex daily life each and every patient has, and that's why we commit to periodically remind you of the necessity of dental check-ups, to ensure that your healthy smile remains as correct and radiant as on the day we offer it to you.
Therefore, we will call you and recommend that you come for periodic check-ups even after years, to enjoy your healthy smile for a long time.
The follow-up program only takes place with your agreement. In case you do not want to have any follow up, We respect your decision, and if you prefer to do the follow ups yourself, we provide you with a dedicated phone number.
If you want to make an appointment, send us a message. Our front desk office colleagues are at your disposal with information and answer your questions.
Patients visiting our clinic benefit from one of the 4 parking spaces inside the courtyard, marked in blue.